Oooohhh...lookie what I found in the depths of the freezer.........FLANK STEAK!!!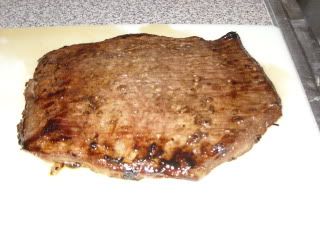 I marinated it in some lime juice/zest, garlic, olive oil, soy sauce, brown sugar, salt, and red pepper flakes overnight.
Threw it on the grill and cooked up ANOTHER bag of frozen pepper/onion strips
and we had FAJITAS!!!!!!!!!
Here are the "fixins"
and is THIS not GORGEOUS!?????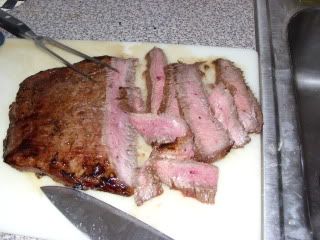 Mmmm...I'm going to have dreams about that flank steak tonight!!!! It was SO yummy!
***NOTE*** The freezer project is going to take a 3 day hiatus while I go to Michigan to visit my grandpa and mom. Kevin will likely be surviving here on deli fried chicken and possibly Taco Bell (one JUST opened up down the street from us!)