It was just Holden and I tonight, and he felt like making his own dinner...so I just supervised the production (and grilled some chicken for myself).
Here are tonight's winners...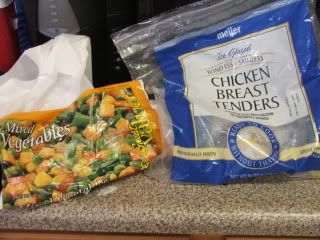 I grilled up the chicken tenders and Holden made himself a bechamel sauce (flour, butter, milk...thickened up) then added the frozen veg, a little bit of whole wheat rotini pasta and made sort of a creamy pasta thingy...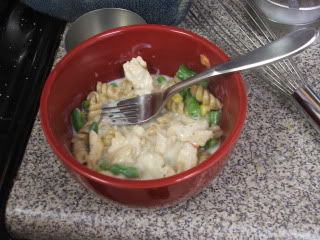 Must have been good...he ate it all!