For day 25 (Thursday) I decided that it was Mardi Gras in July, so I made RED BEANS AND RICE!
Here are the winners of today's Freezer Game...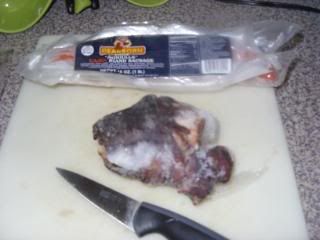 A nice half package of Andouille sausage and a frozen ham hock/pork shank.
I added red beans, onion, peppers, celery, garlic, bay leaf, water, cayenne and the above meat items and cooked it low and slow for hours until THIS resulted....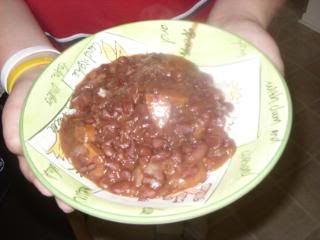 (the rice is hiding on the bottom of this bowl....I just skipped it for mine)
Luckily no one lost an eye with all the bead throwing that ensued!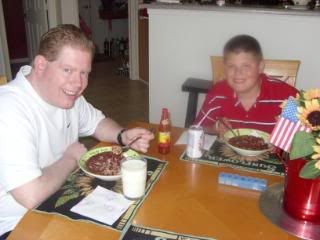 I also made Beignets for dessert (with the Cafe Du Monde mix that
Heather and Harry sent us
!). Be sure to check out
Salingers blog
for details!
Laissez les bon temps roulez!