It was just Holden and I again tonight (Saturday) so here is tonight's entry...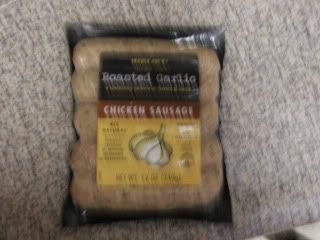 UGH...blurry pic, but they're garlic chicken sausages from Trader Joe's!
Holden wanted mac and cheese (he made himself some Easy Mac) and some carrots rounded out his plate...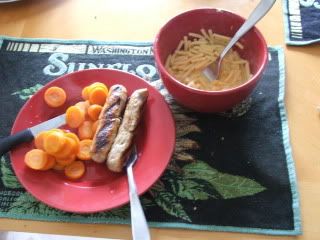 He's looking forward to the leftover sausages tomorrow for breakfast!