I was watching Cook's Country (on PBS) and my mouth was literally watering watching them make meatballs in marinara....so I made it too.
I cleared out a pound of frozen ground sirloin, a little quarter pound pack of ground pork. Here is the start of the meatball mixture (garlic, onions, parm, bread soaked in milk, salt, pepper, oregano and eggs)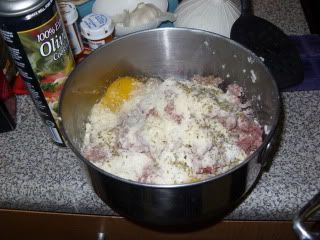 The sauce was garlic and onion, tomato paste and a can of crushed San Marzano tomatoes and also a can of diced San Marzanos (which, I discovered, are TOTALLY worth every extra penny they cost!!!!)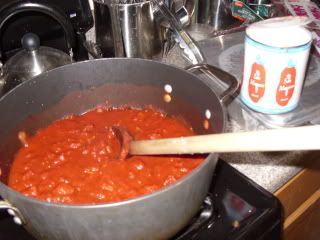 I like peppers in my sauce...so I added in THIS (another bag gone from the freezer!)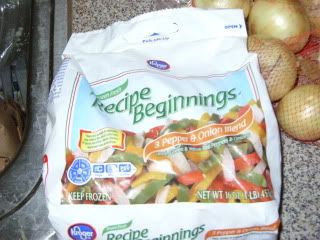 Here's Kevin's finished bowl...two big honkin' meatballs on some angel hair with the sauce, torn basil and some shaved fresh parm up on top. YUM!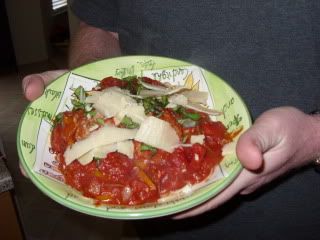 And here's my bowl...one meatball and some sauce (pasta and I are not friends!)
MANGIA!!!!