It was just Holden and I here tonight for dinner. I told Holden to go shopping in the freezer and pick whatever he wanted and he found THIS gem!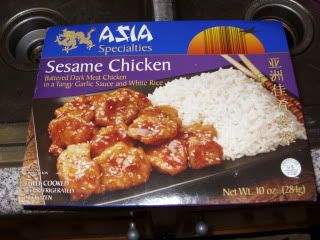 He paired it with some canned peas (ugh...vile!)
He ate it...but when I asked him how it was he said "Eh. Chicken is kind of falling apart, but the sauce is ok".
I had yogurt. My tummy didn't feel good tonight. :-(