Day 19 (Friday) was a nice surprise for Kevin...PASTIES (pronounced PASS-tees) a classic Michigan dish!!! I made some a few months ago and froze them and forgot all about them.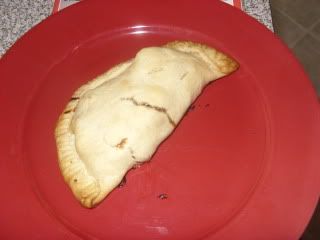 You can read all about pasties by
CLICKING HERE
I made mine the traditional way that my grandma used to...beef (leftover roast), onions, potatoes, carrots and rutabega all kind of chopped up into a stew and then baked inside a pie crust like dough. SO good!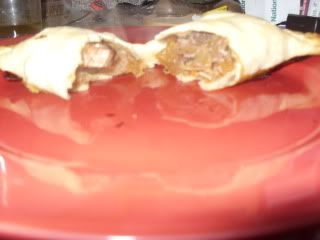 I would have loved to have eaten one...but knew I'd pay with ucky consequences...so I stuck to a Laura Staple...a bruchetta Boca patty topped with peppers, onion, cheese and some pizza sauce. Not quite a pasty, but still pretty good (AND I got rid of the Boca box!)!