Ok...don't laugh, but day 11 was even MORE LAME than day 10!
I (Laura) had some very minor surgery yesterday (nothing major, but I was still kind of dopey feeling and not hungry at all).
SO...here is Kevin's dinner...
Aw yeah!!! Meijer brand Lean Cuisine.
Here was MY dinner...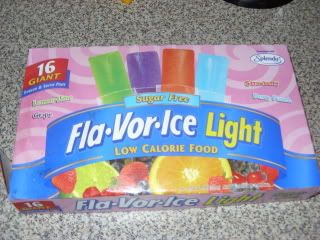 Some GENIUS over at the FlaVorIce company got the brilliant idea to make them SUGAR FREE (and only 5 calories each!). BEST. INVENTION. EVER!!!!!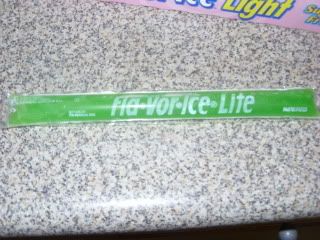 I started with a lemon lime (above) and then followed it up with a strawberry and then had a blue raspberry flavor for dessert.
I PROMISE day 12 will be better!!!