WARNING: LAMEST. DINNER. EVER!!!
Kevin was out with Will and Lizz and I didn't feel like cooking/eating much of anything...BUT...I kept my promise, and I really hate skipping eating because it screws with my metabolism....
I DID get rid of the last Asian Veggie Patty (which tastes just like the inside of an eggroll!)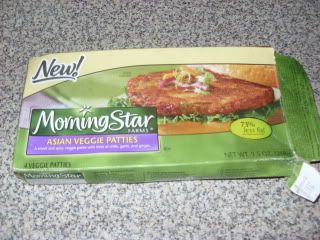 YAY...another box GONE
Ok...here's the rest of dinner...a few spoonfuls of cottage cheese and a few chunks of honeydew melon.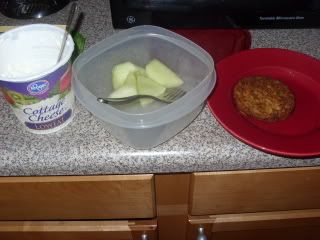 See? LAAAAAAME!